Hithin Hithata Galewela: Bridging Hearts, Creating Memories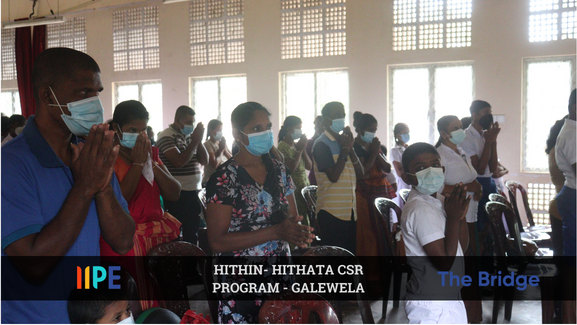 In a world where kindness and compassion often shine the brightest, the second mission of "Hithin Hithata," aptly named "Heart-to-Heart," traversed the bridge of friendship to bring smiles to the faces of innocent minds. Organized by The Bridge International Institute, this initiative left an indelible mark on the hearts of those it touched, fostering beautiful thoughts and unforgettable memories.
The "From-to-mind" event in Galewela was a multi-faceted endeavor that embraced various aspects of special education and community engagement. It encompassed:
1. **A One-Day Workshop for Special Education Teachers:** The program kicked off with a professional development workshop tailored for special education teachers in the Galewela education sector. The focus was on Autism intervention and atypical child development, equipping educators with valuable insights and strategies to better support their students.
2. **A Musical and Artistic Program for Special Needs Children:** The heart of the initiative was a musical and artistic program designed to captivate the imaginations of special needs children. This creative expression session allowed them to explore their talents, fostering self-confidence and joy.
3. **A Special Workshop for Parents:** Recognizing the pivotal role parents play in a child's development, a mental relaxation workshop was organized for parents. It aimed to provide them with tools to navigate the challenges of raising children with special needs while maintaining their well-being.
4. **A Donation Program for Special Education Units:** As an act of solidarity, educational toys were generously donated to special education units in all schools within the Galewela Education Zone. These tools serve as valuable resources to aid in the education and development of special needs students.
This remarkable undertaking was made possible through the concerted efforts of various individuals and organizations, including the Galewela Zone Education Office, dedicated teachers and parents, the Principal of Inamaluwa Primary School, and Senior Lecturer Mrs. Leena Seneheweera from Peradeniya University. The Ministry of Lalitha Arts and Psychology of Peradeniya University and a group of compassionate scientists from Jayawardenapura University also played significant roles.
Acknowledgment must also go to the talented musicians Pradeep Madahinne, Pavith Gunasekara, Praveen, and others, who lent their artistic prowess to the program. Special thanks are due to Pink Hippo Educational Toys for providing educational tools at special prices and to Sameera Isuru Bandara and Sahan Sathsara Wegiriya for their technical support.
"Hithin Hithata Galewela" serves as a testament to the power of collective compassion and shared experiences. It was a privilege to witness the happiness that radiated from the innocent souls of the special needs children and their families.
This project is the second CSR initiative launched by The Bridge International Institute, Colombo 7, and it continues to exemplify the institute's commitment to making a positive impact on society. As hearts met, joy abounded, and cherished memories were created, "Hithin Hithata Galewela" stands as a testament to the beautiful bonds forged in the spirit of love and compassion.
Related articles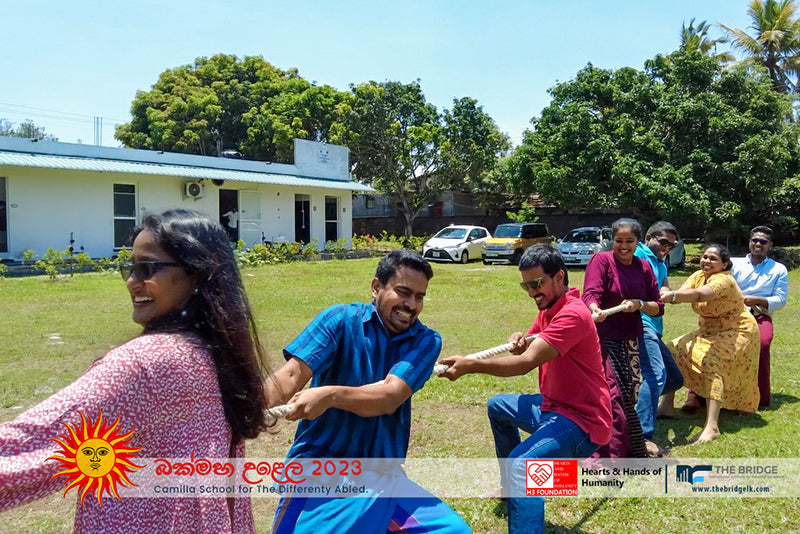 The bridge
Author: IIPE Team
Date: 22 Sep 2023
In the serene surroundings of Camilla School, nestled amidst the lush greenery of Sri Lanka, the Bridge International Institute embarked...
Read more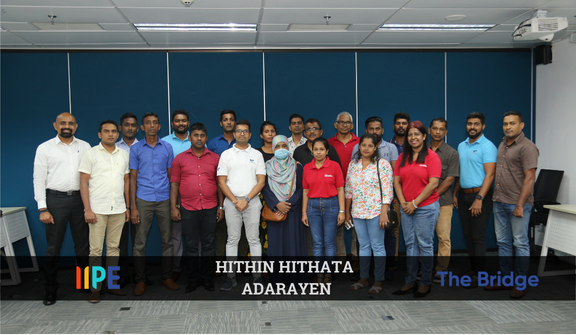 The bridge
Author: IIPE Team
Date: 21 Sep 2023
In a world filled with uncertainties, there's nothing more precious than the well-being and happiness of our loved ones. We...
Read more